Ladies' Dolce Vita
Ladies' Dolce Vita — tours in Italy and a very interesting exclusive program for your vacations.
If you dream of an unforgetable girlfriends trip, hen's party or a honeymoon at a wonderful place, but you are out of time and can't leave for a long journey then try our tour. We offer a fairy-tale vacation in Italy for 4 days you will never forget. 
You will visit the most romantic places like Como and Lugano lakes, islands at lake Lago Maggiore, you will get a photoset at Borromee island, a cuisine workshop by an Italian cheif and a dinner in a real Italian family, pizza, pasta, aperol spritz, the best Disco club in Milan - Just Cavalli and of course some Italian shopping. 
We are glad to share the very core of Italian life and beauty, that only insider might find and see. We will provide an exclusive tour  especially for you. 
4 days tour program: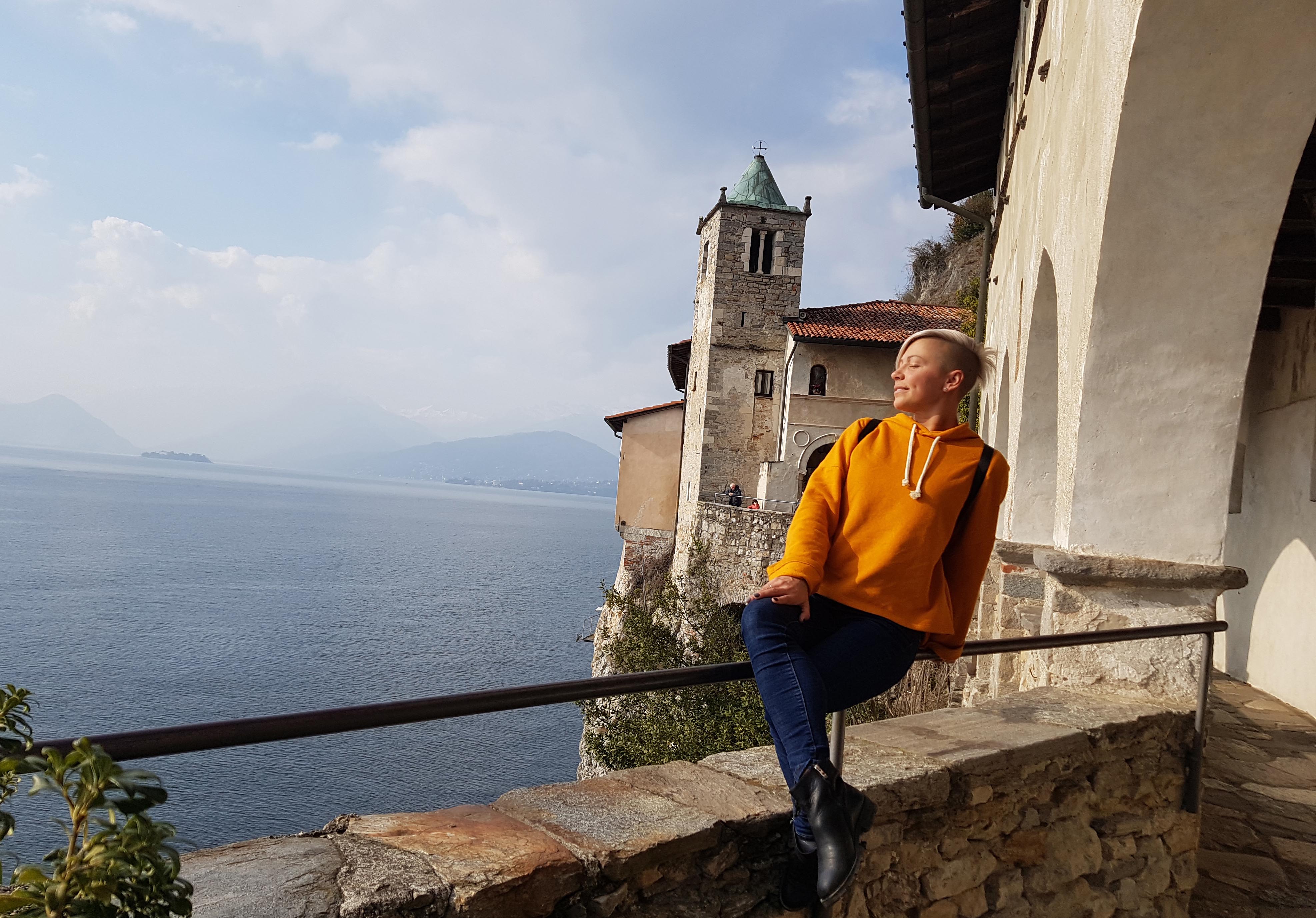 Thursday:
We meet you at the airport, 
and drive you to the hotel in a very beutiful town - Varese, which is located not far away from Varese lake. A perfect place for summer holidays in Italy
Picturesque parks and nature, antique tiny streets and nice little restaurants with pleasant atmosphere.
First esxursion - Sacro Monte - Sacred  Mount of Varese. At this hill you may find a picturesque view to the lake and a mountain range. If you are greedy for impressions this excursion is exactly for you. Sacro Monte is one out of 9 religious Sacred Mountains in a sacred mount range and nowadays, it is listed as a world's heritage by UNESCO.
Later this day we will have dinner at the restaurant with the best choice of Italian cuisune at the shore of Varese lake.
Friday:
We will drive to a fabulous place - lake Como by the bottom of the Alps.
We will take a cable road trip to get to a magnificent viewpoint.
We will spend their a whole day and walk down to the town. We will do the sightseeing and enjoy delicious Italian meal.
Saturtday: 
You should have the best photos from this trip, that's why we have arranged a professional photoset for you. Our stylist will come to you from the very morning and will do the hairstyle. Make-up is also possible on request. After all the beauty things are done we will visit  Borromee islands at Lago Maggiore lake - a corner or paradise in Northern Italy.  4 islands set and each one is unique and beautiful with it's special mood and architecture
By the end of the day we will enjoy a workshop by the chief Andrea, who will teach us how to make a perfect Italian meal and we will have our dinner right there.
Sunday: 
We will get a glance at the religious life of Italain people. We will visit a monastery in the rock of Maggiore - Santa Caterina del Sasso - the incrediable place of spiritual strenght and beauty.
It is fantastic! And all your wishes come true after visiting this place
---
For hen's parties we offer some more evening activities, disco lounge bars and aperetives, if you wish,  we may make a show dance especially for you. 
The program is being discussed individually in advance. 
You are very welcome dear friends, it is going to be your best tour